About Prevail Capital
Prevail Capital LLC is a Limited Liability Company duly organized on July 8, 2005 under the laws of the State of Delaware. Prevail Capital LLC is a registered broker-dealer and member of the Financial Industry Regulatory Authority (FINRA) and the Securities Investor Protection Corporation (SIPC).
Check the background of this firm on FINRA's BrokerCheck.
Lisa Hulme, President & CEO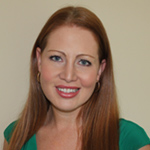 Lisa is President and CEO of Prevail Capital. Lisa holds dual British and United States citizenship. She has specialized for a number of years in assisting sponsors of Regional Center EB-5 Projects to liaise with a worldwide network of law firms and overseas consultants handling EB-5 Visa applicants. Prior to her association with Prevail Capital, Lisa liaised with counsel and other advisors in the handling of over 400 applicants to the EB-5 Visa Program from some 50 countries and has substantial experience in all aspects of the EB-5 industry. Lisa is the principal of Rapid USA EB5 Capital LLC, and is the owner of Prevail Capital LLC. Lisa attended Millfield School in England and studied Business and Communication at University of Miami, Florida.  Lisa holds Series 24, Series 63, Series 7, Series 22 and Series 39 securities licenses.
Alexander Mack – Securities Principal / COO
Alex is the General Securities Principal and Chief Compliance Officer for Prevail Capital.
Alex achieved his Master of Science in Management (MBA) from MIT Sloan School of Management in 1994 and Bachelor of Arts in 1987 from Cornell University. Alex holds Series 7, Series 24, Series 27 and Series 63 licenses.
Alexander Hulme – Registered Representative
Alex began his professional career in the UK employed as a Quality Analyst for 'Sitel', a global business process outsourcing provider where he provided a key role in training and provision of service among the newly established global sites in India. Alex then transferred to the UK public sector being employed as an 'Information Analyst' for the National Health Service Information Authority (NHSIA), providing data research, interpretation and data management expertise.
In 2005, Alex established his own business providing web-based software development, marketing and customer relationship management solutions; his services assisted the establishment of a key client within the EB-5 industry. Alex acquired an extensive knowledge of the EB-5 industry, its operations and participants, eventually moving his business to the United States.
In 2015, Alex joined Prevail Capital LLC as a registered representative. Alex holds Series 22 and Series 63 licenses.
Nicholas Hulme – Registered Representative
Nick joined Prevail Capital as a registered representative in June 2015 and holds Series 22 and Series 63 licenses. Nick began his career in 1988 as a production engineer for a market leader in the global fire protection and security solutions industries. In 1994, Nick migrated to Florida and shortly thereafter became in-house engineer for a Florida based mechanical contracting firm where he designed the fire sprinkler and life safety systems for many of the most prestigious residential high rise condominiums located along the southwest Florida coastline.
In 2009, using analytical business skills, Nick became consultant to a multi faceted firm who specialize in program creation and project planning for developers who are seeking to utilize EB-5 investment. Drawing on his years spent in the construction industry, his engineering background and experience gained through his own immigration processing, Nick quickly became entrenched in the EB-5 landscape and now provides services ranging from business planning through to project oversight. Nick is a regular attendee at both AILA and IIUSA conferences.